Questions ?
Click to send
text for fastest
response.
Send text
How much is my HOME WORTH ?
Estimate your home's current value
and suggested
selling price.
Find out now
Commercial
Sales, Investment, Leasing, Property
Management, Marketing
Services and More.
Find out now
Get new listings via E-mail
Be the first to know when new listings hit the market.
Find out now
Tips to Save Energy and Add Value
When it comes to energy efficiency, look for smart features and expertise to help you save energy and money and add value to your home. 1. Begin with a Right-Sized Home. If the home you buy is simply too large for you or your family's needs or plans, you stand a good chance of wasting energy ... Read more
View all news
Buying a Home in Louisville, KY
Finding and purchasing a home that will meet your needs is a significant and often stressful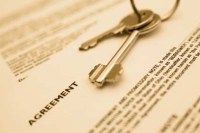 time. Our goal is to make this transition as smooth as possible. We are experts in the area, and once we learn what it is that you're looking for, finding your dream home is simple.
Before you start looking for a home you should ask yourself a few questions:
Where do you want to live? Are there particular neighborhoods or communities that you like?
What kind of house would you like (need)? Are you looking for a particular style? How many bedrooms and bathrooms do you want?
Is a home office a necessity? Do you need a bonus room or flex-room?
Do you entertain often? Is a home suitable for entertaining something you're looking for?
Do you want a yard, pool, gated or guard gated community?
Have you determined your price range or consulted a lender to determine the best price range?
Searching for your dream home can be a time-consuming experience. Working with our professional team will make the process much more efficient!